Centum Real Estate broke ground on phase 1 of its Mzizi Court housing project at the Two Rivers development complex.
Centum Re has begun construction on the first phase of its residential Mzizi Court units, which will be located on the 102-acre Two Rivers development project. This was after more than half of the apartments had been overbooked.
Mr Kenneth Mbae, Managing Director of Centum Re, stated that 450 buyers have already deposited cash deposits pledging to purchase the units, exceeding the phase one supply by more than 66%.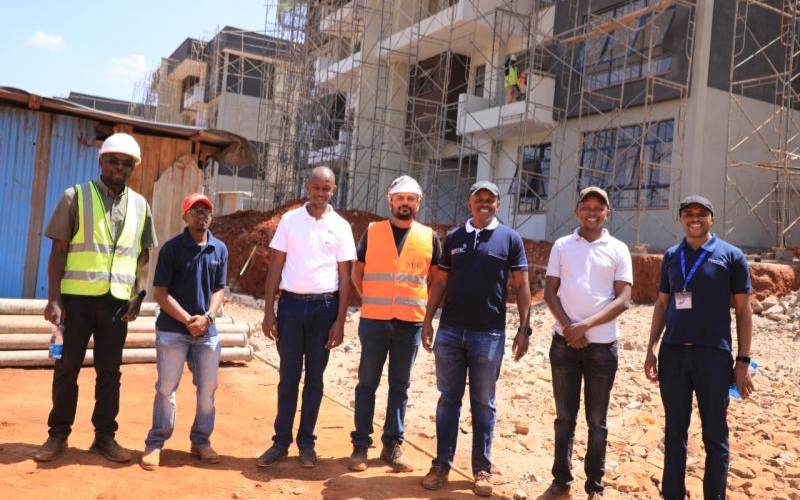 Phase one of the housing project comprises 270 one, two and three-bedroom apartments priced from Sh4.9 million and with a flexible payment plan.
Before groundbreaking on any project, Centum requires a customer pre-booking of at least one-third of the units on sale.
"The demand exceeds supply supported by the expected double-digit rental yield which supports us to launch phase two soon," said Mr Mbae.
Centum Real Estate is a fully-owned subsidiary of Centum Investment Company.
The real estate developer has completed the construction of 45 per cent of the homes in its portfolio of residential projects in Kenya, while 55 per cent are at various stages of development.
Mr Mbae termed project groundbreaking as one of Centum Re's "moments of impact" during which the firm triggers hundreds of construction jobs to stimulate the local economy while delivering the firm's promise to build affordable homes for investors on time.
Mzizi Court apartments at Two Rivers is just a few minutes' drive to and from key diplomatic missions and corporate firms.
Landmark Holdings will undertake the project, having completed 514 houses in Palm Ridge and Awali at the Vipingo Development project in Kilifi. The construction of the Mzizi Court apartments is expected to take 24 months.
Author Profile