KenGen is committed to ensuring a steady and reliable supply of competitively priced electricity to support Kenya's economy.
"It is an honour to be part of the first-ever Sustainable Energy Conference. It's especially fitting that this is in Olkaria where we have made great strides in geothermal development. As we move into the future, we are going to see new ideas coming from unexpected places and if we do not encourage those ideas now, then we may miss out on some incredible opportunities for innovation. The topic of diversity and inclusivity is relevant in today's energy sector on multiple levels. First, it is important to consider the makeup of the people working in the industry itself. " KenGen MD said.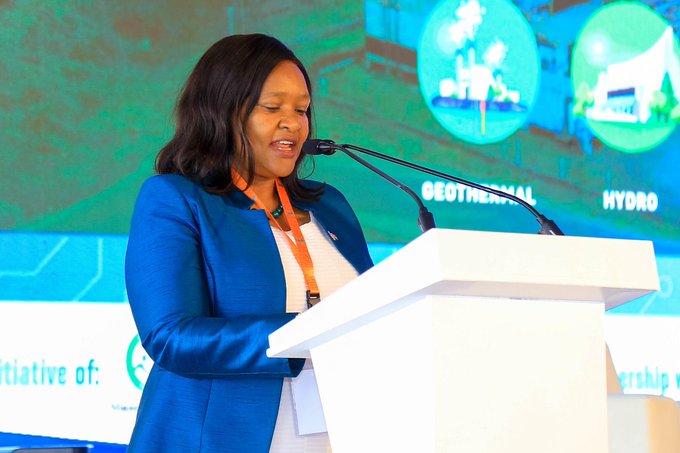 The KenGen MD Rebbecca Miano said is doing this by accelerating the deployment of renewable energy sources such as geothermal, hydro, wind, and solar.
"To combat climate change, fossil fuels are no longer a sustainable source of energy. As the world strives for sustainable development, clean and renewable energy sources have taken centre stage on how we produce and consume energy," MD Miano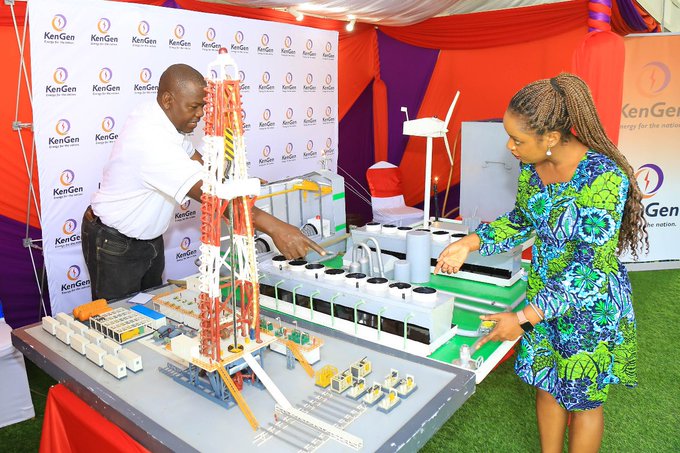 In June last year, KenGen joined United Nations Global Compact (UNGC) Business Ambition for 1.5°C Campaign, saying it is banking its future on green, affordable and accessible energy, including geothermal, hydro, wind, and solar.
"Our future project pipeline is green, including geothermal, wind, solar and hydro. The projects will be implemented in phases with the first expected to be commissioned by June 30th 2022," said Miano.
The Key highlights of the conference will include issues affecting Africa's clean energy deployment, financing for sustainable energy, diversity and inclusivity, sustainable energy projects and transition into technology
The private sector and Development Finance Institutions (DFIs) can complement public finance and increase financial-resource mobilization for energy investments in developed and developing markets. #EnergyConferenceKE #EnergyChampion ^EM pic.twitter.com/z0bTrpPM9F

— KenGenKenya (@KenGenKenya) June 16, 2022
@KenGenKenya has over the years partnered with like-minded financial institutions, in sharing the best #RenewableEnergy development practices that can contribute to the alignment with #SDGs with the Paris Agreement, #SDG7 and #NetZero. #EnergyConferenceKE #EnergyChampion ^EM pic.twitter.com/cdtQuEHIWn

— KenGenKenya (@KenGenKenya) June 16, 2022
It also contributes to greater economies of scale in the renewable energy sector, delivering the much needed growth in emerging economies required to alleviate poverty and deliver stable economic growth. #EnergyConferenceKE #EnergyChampion ^EM pic.twitter.com/EKTSW5bb0Y

— KenGenKenya (@KenGenKenya) June 16, 2022
This points to a need for us to play a key role in transitioning our continent to clean energy towards the next level of socio-economic development in a sustainable manner. @KenGenKenya is ready and willing to support this endeavour. #EnergyChampion #EnergyConferenceKE https://t.co/CdxsVauEyX pic.twitter.com/JBjTamjSLg

— Rebecca Miano, MBS (@rebecca_miano) June 16, 2022