The issues of indiscipline among learnings has taken a different turn after Education CS Prof. George Magoha allowed police to handle the cases.
CS Prof. Magoha said the police have launched a crackdown on teachers caning students in an inhumane way.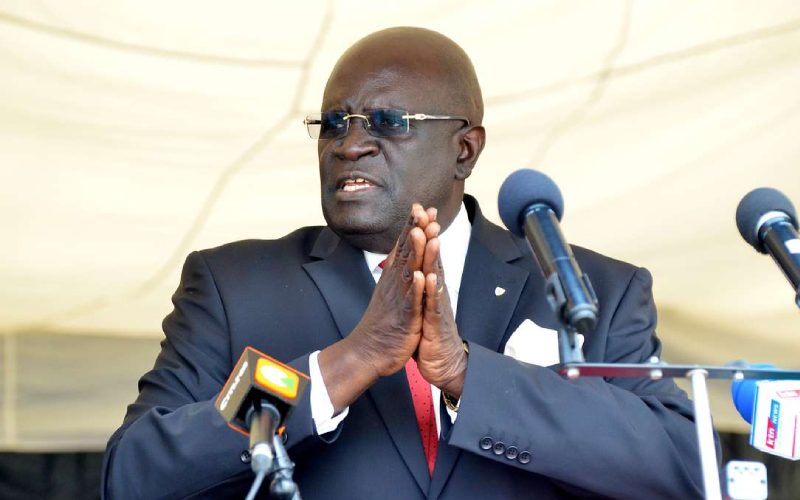 The CS was responding to a pressure from parrents and key figures in the Education in response to an incident whereby a primary school student suffered injuries from serious beatings for allegedly eating extra chapatis.
"You're not allowed to beat a child, the law still does not allow you. We know that sometimes they (students) threaten you but that is a criminal act. Anybody who lifts his hand to beat a child under the current laws should be arrested by the police. If it is a private school it is easier to close down because the government schools are open," he addressed.
Police also arrested Nancy Gachewa, the director of the school in Bamburi, Mombasa in connection with the assault case that involved the Standard Seven pupil.
The parents revealed that the student was assaulted after he picked five chapatis instead of one chapati during dinnertime on January 23, 2022.
"I was told by the principal that this was a small case, to which I almost agreed. But when I checked on the small case, I was surprised to find out that my son cannot stand unless he is assisted. If you even look at his back, it looked like he was burnt; he has wound stroke marks all over his body," lamented Agnes Mwangi, the student's mother, who accused the school of hiding the incident.
Author Profile