The men's and women's division champions of the Minet golf event hosted at Karen Country Club are Tom Simba and Samira Kimari.
Minet employees and clients interact, bonded, and networked on the Par 71 course under the direction of Chief Executive Officer Sammy Muthui.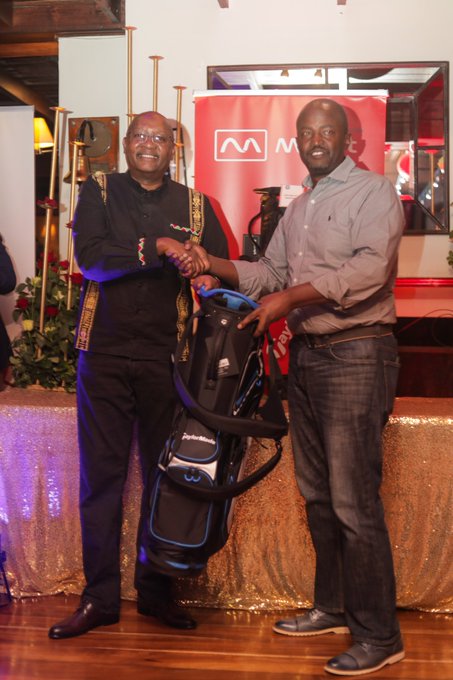 Players had trouble driving and putting under difficult circumstances, such as high gusts and dry terrain.
Kimari earned a respectable 39 points in the Stableford event while playing from the back nine in the morning session with the trio of Agnes Muchemi, Grace Kamande, and Catherine Odawa.
The Royal Nairobi Golf Club player who is Human Resource Consultant, Kimari attributed her performance to good morning conditions and friendly competitiveness amongst her peers.
"I am a morning person and I got the best out of that in my play. We were having a lot of fun out there with my colleagues in the four-ball format. Karen Club really did well in terms of managing the whole course and greens despite the weather being not so good lately with the lack of rain. However for me, I think the tournament was classy and congratulations to the sponsors for bringing us together to have a fun one-day outing," said Kimari who teed off at 0810 hours and had Wambui Gitonga following closely with 38 points.
On the men's side, Simba played front nine but in the afternoon was the best player with 44 points to his name.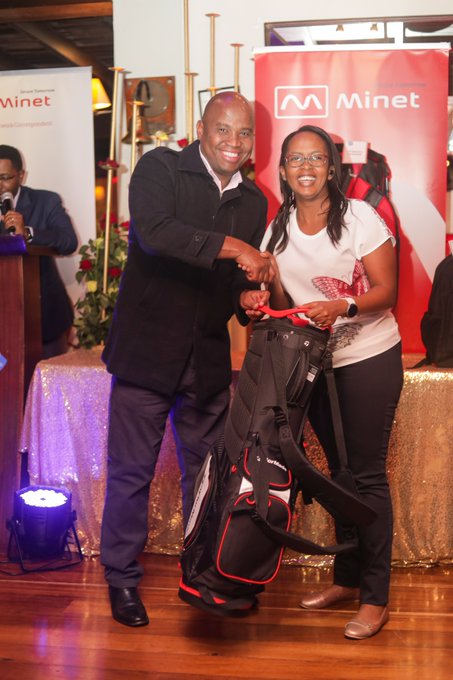 Long drives
His putting was his biggest boost on the course coupled with his long drives.
"I am happy with my game because the course was at times challenging. It was competitive out there but for me, my long hitting was the difference. The dry conditions proved a bit tricky but I held on firmly. I had a total of four birdies, one eagle, and two double bogeys for a total score of 44. More importantly, I had a gross score of 76 and a net of 63 so I must say I am overall satisfied. I want to thank the organizers for bringing forth a competitive tournament for us to continue building our stock," said Simba who played alongside Job Kibochi, Jack Okuku, and Paul Kaumbutho.
The runners-up for the men's category was Evans Kamau with 41 points. Minet boss Muthui expressed joy with the turnout and level of competition.
"For us, this is a social networking event that turned out well. We are happy to be sponsoring this event after two years out and the collaboration with Karen Country Club is exceptional. I want to thank all participants for a good show. We take golf as an avenue to develop our Corporate Social Responsibility ideology. We will continue to find more avenues of supporting worthy courses related to sport in the coming days," he stated.
In other results of the day, Kalee Maleli was the guest winner after garnering an overall score of 43 points followed steadily by Eric Njagi with 41 points in what was a competitive class.
In the awards for best first nine, Charles Njui had 25 points and tied with Humphrey Ndaiga on similar points but won from the second nine.
In the Industry category, Emmanuel Nyankabaria posted 44 points and was followed by James Kamiri with 43 points.
Author Profile